About Us
Texas Business Litigation Attorney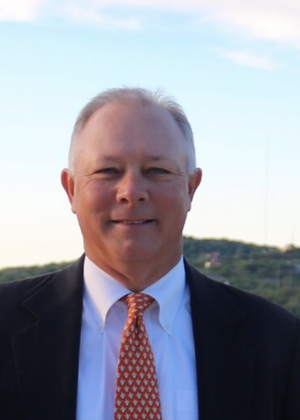 R. Kemp Kasling, P.C.
An Austinite since 1980, Mr. Kasling graduated from the University of Texas with a BBA in Finance in 1982, and from the University of Texas School of Law with a Juris Doctorate Degree, with Honors, in 1988. He has handled business and commercial litigation disputes from Texarkana to El Paso, from Amarillo to Brownsville, and all major cities in Texas, including Houston, Dallas, San Antonio, Waco and Midland. His professional background and experience are typically found in attorneys at much larger, national and more expensive law firms, but he delivers the same representation with better personal service and at a much reduced cost that larger firms simply cannot offer.
Memberships

Member, State Bar of Texas
Member, American Bar Association
Member, Travis County Bar Association
Licensed in the following courts:
State of Texas (all state courts)
Federal Courts:
Western District of Texas
Northern District of Texas
Southern District of Texas
Fifth Circuit Court of Appeals
Second Circuit Court of Appeals
Ninth Circuit Court of Appeals
Eleventh Circuit Court of Appeals.
Mr. Kasling has represented clients in state courts all over Texas, and federal courts in all federal districts in Texas, plus Florida, California and New York. He has presented cases before Federal Courts of Appeal for the Second Circuit (New York), the Fifth Circuit (New Orleans), the Ninth Circuit (California) and the Eleventh Circuit (Florida), including oral arguments. Mr. Kasling received the Best Lawyers in Texas award as presented by the Wall Street Journal in 2016. Mr. Kasling began his legal career with Shapiro, Edens & Cook, in 1988, which became the Austin office for Jenkens & Gilchrist. He was promoted to shareholder at Jenkens & Gilchrist a year ahead of the normal schedule. He was then a partner at Drenner & Stuart before starting his solo practice as the Law Office of R. Kemp Kasling in 1998. He later joined other friends to form the firm Kasling, O'Toole, Hemphill & Dolezal, which later became Kasling, Hemphill, Dolezal & Atwell. Mr. Kasling went back into solo practice in January, 2017.